17th International Conference on Clinical Nutrition
Conference series invites you to the International Conference on "17th International Conference on Clinical Nutrition" which is going to be held in Tokyo, Japan on May 11-12, 2020 with contains brief keynote presentations, Oral talks, Poster presentations, Exhibition, Symposia and Workshops etc.
Clin Nutrition 2020 will join world-class professors, scientists, researchers, students, nutritionists to discuss Innovative approaches and research in nutrition for nutrition diseases, Obesity and Weight Management, Malnutrition, Nutrition in Chronic Diseases, Public Health Nutrition, Nutrition in Children, Nutrition in Trauma and health disorders. Nutrition conferences 2020 are planned to give various information that will keep helpful specialists next to each other of the issues impacting the expectations, finding and treatment of Nutritional diseases. The assembling of this event will be dealt with around the subject "Novel Technologies and Emerging Issues in Nutritional Assessment ".
Key Figures of Clin Nutrition 2020 | Tokyo, Japan
This international conference provides the opportunity for nutritionists, clinicians, scientists, doctors and researchers from all over the world to gather and learn the latest advances in the field of Nutrition and healthcare and to exchange scientific ideas and experiences with the people who attend the conference.
2 days of scientific exchange
200+ abstracts submitted
30+ scientific sessions
80+ international expert faculty members
100+ healthcare professionals
5+ Exhibitors
100+ Attendees
10+ E-Posters
Clin Nutrition 2020 is the annual meeting conducted with the support of the Organizing Committee Members and members of the Editorial Board of the supporting nutrition related journals and is aimed at helping support healthcare professionals i.e. nutritionists, to deliver the best care possible to patients with nutritional diseases.
Why to attend?
17th International Conference on Clinical Nutrition to be held during May 11-12, 2020 in Tokyo, Japan with theme "Novel Technologies and Emerging Issues in Nutritional Assessment".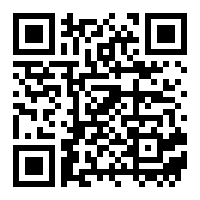 With people from around the world focused on getting some answers concerning nutrition; this is your most obvious opportunity to accomplish the greatest cluster of individuals from the nutrition disorder people.
For more details, please contact
Kalyan.K
Email: clinnutrition@asiaconvention.com
Phone/ Whatsapp: +44-203-7690-972
---