31st World Congress on Nutrition & Food Sciences
February 12-13, 2020
Auckland, New Zealand
Conference Series LLC LTD "31st World Congress on Nutrition & Food Sciences" is which is going to be held on February 12-13, 2020 in Auckland, New Zealand with the theme "Assessing, Analyzing & Monitoring Food & Nutritional Research". This conference is going to cover the entire field related to Nutrition and Food sciences and its new inventions and the new research's and it also covers what's new advancements in nutrition and Food Sciences. This Nutrition Summit 2020 includes Speaker talks, Keynote & Poster presentations, Exhibition, Symposia, and Workshops. This International Conference will help in interacting and meeting with Doctors, leading technicians, leading renowned speakers, Staff Nurses, Dieticians, Clinical Nutritionists, Scientists, Researcher's, and Infant Care specialists exploring their research throughout the globe. Be a part of this exciting event where innovations, new technologies, advanced practices and researches on several divisions of Food Science and Nutrition shared and pondered by experts from all over the world.
With the successful completion of 2019 conference "30th World Congress on Nutrition & Food Sciences" hosted by the Conference Series was held during May 17-18, 2019 Osaka, Japan, with the theme "Promoting the New Dimensions of Nutrition and Food Science". The latest and exciting innovations in all areas of immunology and Vaccines research offering a unique opportunity for investors across the globe to meet, network, and perceive new scientific innovations. Benevolent response and active participation was received from the Editorial Board Members of OMICS Group Journals as well as from the Scientists, Professors, Lecturers, Pharmaceutical Industries, Researchers and Students from the fields of Food Sciences and Nutrition, those who involved in this successful event.
Conference Series through its Open Access Initiative is committed to make open and reliable contributions to the scientific community. Conference series LLC LTD hosts over 700 leading-edge peer reviewed Open Access journals and has organized over 3000 scientific conferences all over the world.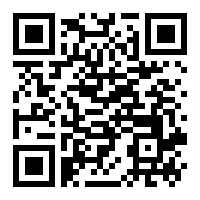 For more details, please contact:
Veronica Sally
47 Churchfield Road, W3 6AY, London
Email: nutritionsummit@asia-meetings.com
Phone/Whatsapp: +441234982406
---