Conferences Series LLC International Summit on 17th Asia Pacific Nephrology Conference to Promote Research Worldwide-Reason behind the "Recent advancements of research and treatment in the field of nephrology".
With the successful completion of 2019 conference 16th Asia Pacific Nephrology Conference hosted by the Conference Series LLC was held during October 09-10, 2019 in Osaka, Japan with the theme "Novel Discoveries in the field of Nephrology "the latest and exciting innovations in all areas of Nephrology research offering a unique opportunity for investigators across the globe to meet, network, and perceive new scientific innovations. Benevolent response and active participation was received from the Editorial Board Members of OMICS Group Journals as well as from the Scientists, Doctors, Professors, Nursing Lecturers, Nurses, Pharmaceutical Industries, Healthcare Industries, Researchers and Students from the fields of Healthcare , those who involved in this successful event.
The conference was initiated with the Honourable presence of the Keynote forum. The list includes:
"Study on factors influencing survival period of HIV/AIDS patients on maintenance hemodialysis" by Su Chunxiong, People's hospital of Nanning, China
"Pharmacogenomics of essential hypertension: The role of G protein-coupled receptor kinase 4, Pedro A. Jose, The George Washington University School of Medicine & Health Sciences, USA
Forthcoming Conferences on 17th Asia Pacific Nephrology Conference during September 14-15, 2020 at Osaka, Japan.
Conferences Series LLC take great pleasure in inviting the scientific community across the globe to 17th Asia Pacific Nephrology Conference during September14-15, 2020 at Osaka, Japan.. Osaka is Japan's busy capital, mixes the ultramodern and the traditional, Osaka, Japan's second largest city is known for its nightlife and foodie, but with the flourishing crowd and the twin tower make this a lively, fun place to visit or live. Osaka is considered as one of the best venue for conducting conferences due its favourite tourist destinations. This meeting will explore advances in the Nephrology
The upcoming Nephrology Summit 2020 will focus on the process of dialysis and transplantation are reaching new heights. The Expertise in this field will provide a brief Idea in their talks about the recent advancement in surgeries, dialysis, and transplantation procedures in the different countries.
The participants can exchange and share their research results covering the scientific aspect Nephrology Metabolic, Fluid & Electrolyte disorders, Pediatric Nephrology, Geriatric Nephrology, Diabetic Nephropathy Nephrology Nursing , Clinical Nephrology, Renal Nutrition & Metabolism ,Urinary Tract Infection &Urology, Technological Advancements in Nephrology, Renal Transplantation and Immunology, Onconephrology and Nephritis, Renal Nutrition, Inflammation, and Metabolism, Kidney/Urology/Urinary Tract Infections, Dialysis and Renal Care, Nephrologists & Entrepreneurs Investment Meet in the Nephrology Summit 2020
Key Figures of Nephrology Summit 2020 | Osaka, Japan
This international conference provides the opportunity for clinicians, scientists, doctors and researchers from all over the world to gather and learn the latest advances in the field of Nephrology and healthcare and to exchange scientific ideas and experiences in a distinctive environment.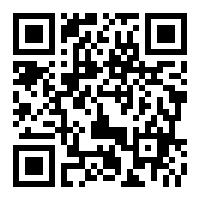 2 days of scientific exchange
200+ abstracts submitted
30+ scientific sessions
80+ international expert faculty members
100+ healthcare professionals
Nephrology Summit 2020 is the annual meeting conducted with the support of the Organizing Committee Members and members of the Editorial Board of the supporting nephrology related journals and is aimed at helping support healthcare professionals i.e. Nephritis surgeons, Perfusionists to deliver the best care possible to patients with Clinical Nephrology, Renal Nutrition & Metabolism.
Why to attend?
With people from around the world focused on getting some answers concerning Nephrology and Healthcare, this is one of the opportunities to accomplish the greatest accumulation of individuals from different universities, associations, medical centres etc. This Nephrology Conference in the year 2020 at Osaka, Japan will coordinate, disperse information, meet with recurring pattern and potential investigators and get name affirmation at this 2-day event. Broadly acclaimed keynote & plenary speakers, the most recent frameworks, methodologies, and the most current updates in Nephrology & Kidney Diseases field are indications of this conference. This World Nephrology Conference or rather all nephrology related gatherings, nephrology events and Nephrology Summit will help in frameworks organization, B2B uniting amidst specialists, researchers and academicians.
For further details, please contact:
Best Regards
Walter White | Program Manager
Nephrology Summit 2020
47 Churchfield Road | London, W3 6AY
Whats App: + 44- 1234982406
E: nephrologysummit@expert-meetings.com
---